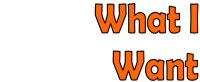 Stories must be science-fiction, fantasy, or horror, having some sort of speculative element, and must involve the Boston Red Sox in some way, in a positive light. Don't involve the real players in any way other than real life; your story can feature them having at-bats, but make them real at-bats. Don't feature them doing things or saying things that didn't actually happen. Use the Sox as the backdrop of your story.
There are many possibilities just jumping to my mind. How about a story where we discover the New York Yankees have a new player who is secretly an alien or a robot? How about a fantasy where a horrifying monster (green, of course) haunts Fenway like the Phantom of the Opera? How about a dimension-hopping elf from a fantasy world learning what it's like to be a Sox fan? Maybe a story about interstellar explorers explaining baseball to an alien civilization. There are endless ideas here! I leave the creativity to you.
If you want to feature actual players as characters, you need to create fictional characters, unless you can get permission from the actual players to use them in fictional stories. The exception here is if you write a satire or parody, in which you are clearly parodying the players in question.
Authors will share a percentage of the profits, but I plan to donate a big chunk of the profits to The Jimmy Fund, the charity of the Boston Red Sox. More information on that as I work to secure, hopefully, a partnership with The Jimmy Fund and, maybe, the Boston Red Sox.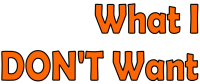 I don't want stories in which the Red Sox are merely mentioned. They don't have to be directly integral to the plot, but at least they're a factor somehow--so that if they weren't there, there would be no story. A story where the characters enjoy a game at Fenway, leave, and encounter a spaceship on the Mass Pike is not going to cut it. A spaceship landing in the middle of Fenway during a game would be more like it, especially if it interferes with a Alex Rodriguez home-run ball.

Another example: If the characters are watching a Sox game on NESN when zombies crawl out of graves next door isn't likely to cut it unless there's some stronger connection. If your story is cleverly written so that what's happening in the game, with Orsillo and Remy's commentary somehow reflecting the battle with the zombies, fine. If one of the zombies was a Red Sox fan in life and was buried in his Sox jersey, and stops trying to eat everyone's brains when he hears the Sox win Game 4 in 2004 to sweep the Cardinals and win the World Series, because he has a reason now to rest in peace, that would be more like it.

I DO NOT WANT stories that show the Red Sox in a negative light. Remember, my plan is to donate to The Jimmy Fund; we want something Red Sox fans will enjoy.

I DO NOT WANT stories where you could go a global find-and-replace to change "Red Sox" to any baseball team, just to fit this anthology. If you don't know what it means to be a Red Sox fan, you probably shouldn't be submitting to this anthology.

I DO NOT WANT stories that won't interest the general public; keep them light and cheerful. If you send me a story where exploding baseballs randomly blow up and kill pitchers, batters, and fielders, it isn't something I'll take (even if I am darned amused by it). Again, I plan to donate profits to The Jimmy Fund; average readers will not be into stories of nuclear baseballs.

UPDATE
I am getting WAY TOO MANY off-target submissions here, and 100% of them wouldn't have been submitted had the authors actually read these guidelines. READ THE GUIDELINES. Offhand, I'm going to say that if you're not a Red Sox fan, don't try submitting. If I can replace the Red Sox in your story with the New York Yankees, the Toledo Mudhens, the Bad News Bears, or any local softball team without having to do anything beyond a global search-and-replace of the team name, it isn't going to fly.

UPDATE
Yes, I know the New York Yankees won the World Series in 2009. It's about time, considering that ridiculous payroll. But first, it has nothing to do with Joe Girardi. He's a tool. Second, it doesn't make me less of a Red Sox fan. And third, yes, of course I'm still publishing the anthology. (You should see the emails I've gotten. I'd post them here but what would be the point?) And fourth, nobody cares that the Yankees won the World Series. We really don't.


Stories from 2,000 to 7,000 words; however, I am unlikely to accept long stories unless they are very, very good. Long stories mean multiple shorter stories won't make the cut. So, make sure the longer it is, the better it is. Ideally, I'd like to see stories in the 2,000-5,000-word range.